23 Mar, 2022
ClimateWest's Data Guide: Tools for Navigating a Changing Climate in the Prairies
Is your home ready for the future climate? How about your business or your community? Have you assessed how you will need to adapt to climate impacts such as extreme heat, changing rain and snow patterns, more frequent freeze and thaw cycles, or earlier growing seasons?
Understanding your climate risk starts with having good climate data. The climate influences almost all parts of our lives: food, shelter, health, clothing, transportation, recreation – even culture. Therefore, climate information needs to be accessible for a variety of reasons and applications. 
In the past, we often relied on historical data to help us understand our climate. But with unprecedented climate change underway, historical data doesn't adequately guide us in preparation of future risks. Here's where climate data comes in; information derived from climate models provides a clearer picture of what we should prepare for. Whether you are an educator, planner, researcher, or just wondering how the climate is projected to change in your region, climate information and data can help answer your questions. 
"Climate modelling" sounds technical—and while expertise is required to develop and use models—the results are easier to access for non-technical audiences than ever before. ClimateWest has published a guide that walks you through common resources that offer free-access to reliable climate data about the future. 
With the release of this guide, ClimateWest is working to reduce barriers and increase access to climate information and data. Focusing on climate information needs within the Prairie provinces of Canada, the guide outlines where people who are looking for information about a changing climate, with an emphasis on climate data, can find the appropriate resources for their needs and how the information and data can be used in risk management and adaptation planning. 
Here's a snapshot of the two most popular resources located in the guide: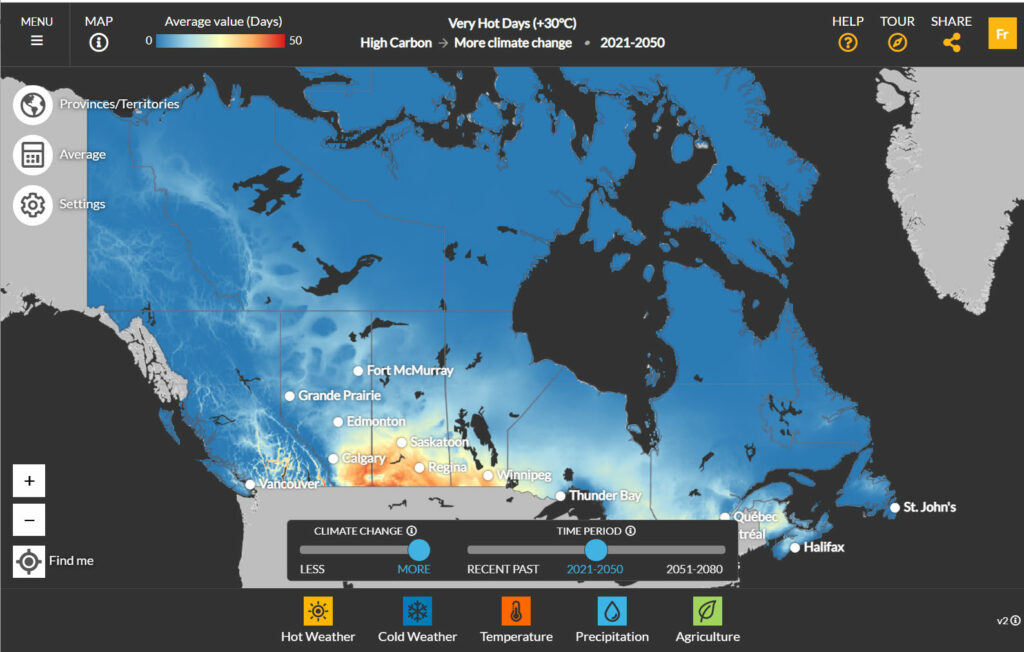 1. The Climate Atlas of Canada is a great place to start. The Climate Atlas is a national data portal and interactive tool which combines climate science, mapping, and storytelling. It features nationwide mapping of climate model data and allows users to explore projected climate changes for many variables and indices. Climate model data can be explored through downloadable graphs and maps or as location-specific climate reports.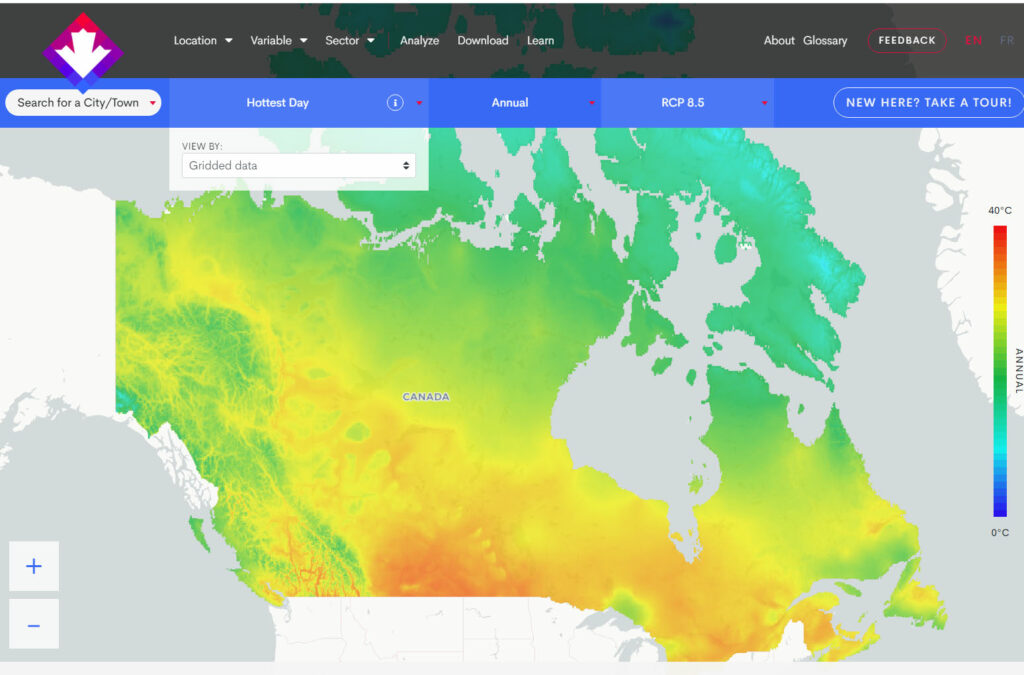 2. If you are looking for high resolution, granular data, another easy-to-access resource is Climatedata.ca. It is a national portal that provides climate data to support decision-making. It includes access to high-resolution climate model data through mapping and location-based summaries for a variety of climate variables and indices. Observed climate normals, observed station data, intensity-duration-frequency (IDF) curves, and climate model data for several climate variables and indices are also available for download.
If you want to learn the basics about navigating these two resources, ClimateWest recently just hosted a 2-part webinar series that demonstrates how to navigate the Climate Atlas of Canada and ClimateData.ca and highlight Prairie-focused case studies where they have been used by adaptation practitioners to assist municipalities in planning for their future climates.
To get you thinking about how climate information and data can be helpful to you, check out how others have used it in the Prairies:
If you still have questions about what climate data fits your needs best, reach out to our Help Desk by calling 204-995-6514 or email us at info@climatewest.ca. You can also check out our publications page for resources that might be relevant to you.