12 Apr, 2023
Meet Ailsa McKeen
Earlier in the year, Ailsa McKeen joined the ClimateWest team as our Communications Officer. Ailsa works behind the scenes to manage all aspects of ClimateWest communications from social media, to the website, and newsletter. Ailsa is keen to spread the word about the importance of adapting to our changing climate and helping communities to improve their climate resilience. Read on to find out more about Ailsa…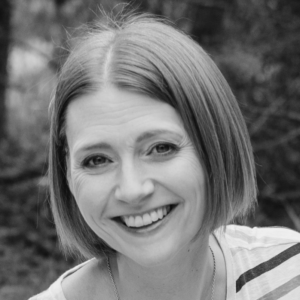 Where is your home? 
I am originally from the UK but have spent the past 8 years in Moose Jaw, Saskatchewan. Last summer, I moved to Winnipeg with my family and have really enjoyed exploring the city, especially my local bakeries (I definitely have a sweet tooth!).
Where is your favourite place to be in the prairies?
When I lived in Moose Jaw, I spent a lot of time in Wakamow Valley which is an urban park covering over 500 acres. I love birds and there are so many quiet spots to watch them in Wakamow Valley. I found the park to be a real haven, especially during the pandemic.
What is your proudest achievement?
Moving to a new country and setting up a new life would definitely be up there on my list of achievements. Although it was hard to leave behind family and friends, I've really enjoyed our Canadian adventure, despite the harsh winters! I've found Canadians, and particularly Prairie people, very welcoming and friendly which made the transition much easier.
How do you like to relax?
With two young boys, aged 2 and 5, there isn't much time to relax these days! When the weather is nice, I enjoy going for a walk or playing golf with the girls. If it's wet or cold, I'm more likely to be found hunkering down with a good book at my local coffee shop or wandering around IKEA, dreaming of redesigning our house.
What do you enjoy most about your job?
At the moment, I'm enjoying the challenge of learning new things. Although I've plenty of experience in communications, I'm new to climate adaptation and it has been a real eye-opener.  The challenges of a changing climate can seem so daunting and overwhelming but I'm passionate about breaking down that barrier. For me, it's important to help people take that first step in understanding how to adapt to the changing climate. My mission is to take complex ideas and make them more relatable to a wide range of people.
If you have a climate adaptation resource, event or service to share with people in the Prairies, please reach out to Ailsa to discuss collaborating! To read more about Ailsa's background in communications, visit our website.